Des Moines Legal Separation Lawyers
Dedicated & Skilled Assistance With Legal Separation in Iowa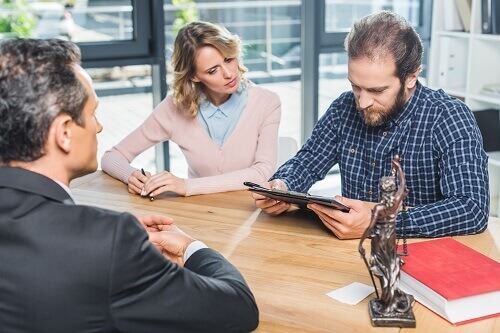 Are you seeking to legally separate from your spouse? Do you have questions and concerns as to how the process works? Legal separation, as the name implies, is a legal process which must be approved and finalized by the court. Similar to a divorce, it involves a determination of how certain issues will be handled in the separation, such as those relating to assets, children, and support. You and your spouse will have to come to an agreement concerning these matters before the court will approve your separation.
To help facilitate this, it is optimum to seek legal advice and support from a knowledgeable family law attorney. At Hope Law Firm, our seasoned Des Moines legal separation attorneys can provide answers and assistance to meet your needs. Our firm has helped thousands of individuals and families with family law matters. We have decades of experience and a thorough understanding of Iowa law and court procedure. Whatever the circumstances of your situation, we can help you negotiate the terms of your separation as well as draft and submit your case before the courts.
What Is Legal Separation in Iowa?
A legal separation in Iowa is similar to a divorce except that the parties remain legally married. They are, therefore, potentially still responsible for their spouse's debts and financial obligations unless this has been addressed in the settlement. All other issues that must be decided in a divorce must be also be settled in a legal separation agreement and finalized by the court.
These issues include:
In order to legally separate, the couple must demonstrate that the marriage is irretrievably broken. One of the spouses must be an Iowa resident. Once the separation is recognized by the court, the parties will be obligated to fulfill all the responsibilities per the settlement agreement.
Couples may choose to legally separate instead of divorce for religious reasons, health insurance reasons, or personal reasons.
For assistance with a legal separation in Iowa, speak with a Des Moines legal separation lawyer at Hope Law Firm by contacting us today.