Des Moines Grandparents' Rights Attorneys
Protecting Iowa Grandparents & Fighting on Their Behalf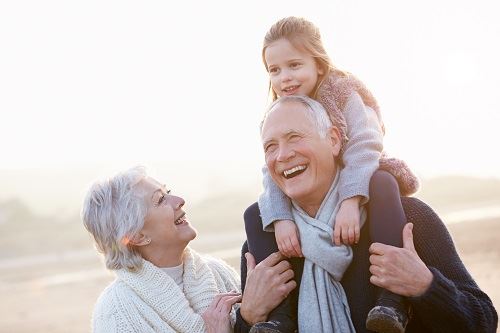 Grandparents often play a significant role in the lives of their grandchildren. They may provide necessary care for grandchildren when parents are away, act as role models in the areas of the arts, sports, hobbies, or other fields, and develop deep and loving relationships based on family values. Sometimes, these relationships are disrupted or even ended due to divorce, a parent's death, or family conflict. Regardless of the reason, both grandparent and grandchild may suffer from the loss due to an issue or event they cannot control.
In Iowa, grandparents have certain legal rights within limits. If your relationship with your grandchild has been threatened or denied, you should get sound legal counsel. Hope Law Firm is an established family law firm that has served thousands of clients in Des Moines and across the state. Our Des Moines grandparents' rights lawyers understand the distress involved with such a situation. We can review your case and advise you of your legal options. Whatever options are available to you, we will work vigorously to help in getting them implemented through the court system.
What Legal Rights Are Available to Grandparents in Iowa?
Iowa offers grandparents the right to visitation or child custody in certain situations.
In order to achieve visitation rights, you must petition the court.
Depending on the situation, you must demonstrate the following:
That you and your grandchild have a substantial relationship
That it is in the best interests of the child for you to have visitation rights
That the child's custodial parent is not fit to decide whether or not you should be allowed to visit the child
In some cases, parents lose their rights to their child(ren) when they are deemed unfit for the responsibility. This may be due to substance abuse, family abuse, neglect, illness, disability, financial insolvency, or other reasons. In these cases, grandparents may petition the courts for legal custody providing sufficient evidence as to the situation.
Let Our Des Moines Grandparents' Rights Lawyers Fight for You
Whatever the issue may be in regards to your family, Hope Law Firm will fight for you through the court system. Our Des Moines grandparents' rights lawyers understand how vital it is to provide stability and care to every child and to preserve the grandparent-grandchild relationship. We are committed to fighting for your rights concerning the grandchildren that you love.